About
Us
Your Local Computer Specialist Servicing
Repair Solution is committed to providing you with the highest possible customer service and computer repair. You won't have to wait long for your Laptop, PC, or Mac to be repaired! Whether you require computer repairs for your home or company, our professionals are experienced in dealing with all types of computers and gadgets.
Microsoft Windows PC Or Computer Repair
Apple iMac and Macbook Computer Repair
Data Recovery
Viruses, Malware, Adware and Ransom-ware Removal
Cracked and Broken Laptop Screen Replacements
System Tune-ups & Memory Upgrade
Data Backup
Unlock Windows/Macbook password
Software & Startup Issues
Accessories for MacBook, Laptop & iPhone
We have changed!
Repair Solution is now part of Geeks Know This

We Specialize
In
Our field of activity includes these areas
All computer, Tablet and Smartphone Services
We can Solve your Hardware and Software Problems
No Fix – No Fee
Guarantee
If we can't fix your computer then you don't owe us a penny!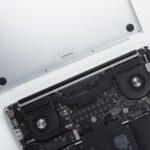 Bring your computer to us today for all your computer repair requirements, whether it's operating too slowly or won't power on at all. Repair Solutions professional technicians have dealt with a wide range of issues, including operating system problems, water damage, hardware replacement, software issues, and more.
Honesty and
Transparency
We promise delivering vital service and to deliver it perfectly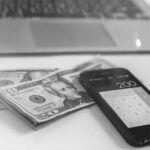 All of our dealings with customers will be fair and transparent. Customer satisfaction and trust are pillars that can only be established with absolute adhesive honesty, which leads us to present all of our business features to the client openly so that he can examine them thoroughly and make his own decision.
Get
Your Computer

Fixed NOW!
+1 613-519-6630
for one of our professional computer repair techs to help you with your Desktop, Laptop, Mac or other inquiry